Incidence of infected ticks in individual years
The following graphs display the incidence of ticks infected by monitored pathogens during individual years, and the mean infectivity values over the entire analysis period.
This is an overview of tick infectivity analysis results, obatined by the team of Dr. Burýšková in the years 2006-2021. All tested ticks were removed from human skin on the whole territory of Czech Republic.
Ticks carrying Borrelia
Ticks carrying Tick-borne encephalitis virus (TBEV)
Ticks carrying Anaplasma phagocytophilum (Ehrlichia)
Ticks carrying Babesia
Ticks carrying Bartonella
Ticks carrying Francisella tularensis
Ticks carrying Candidatus Neoehrlichia Mikurensis
Maps of infected tick incidence in the Czech Republic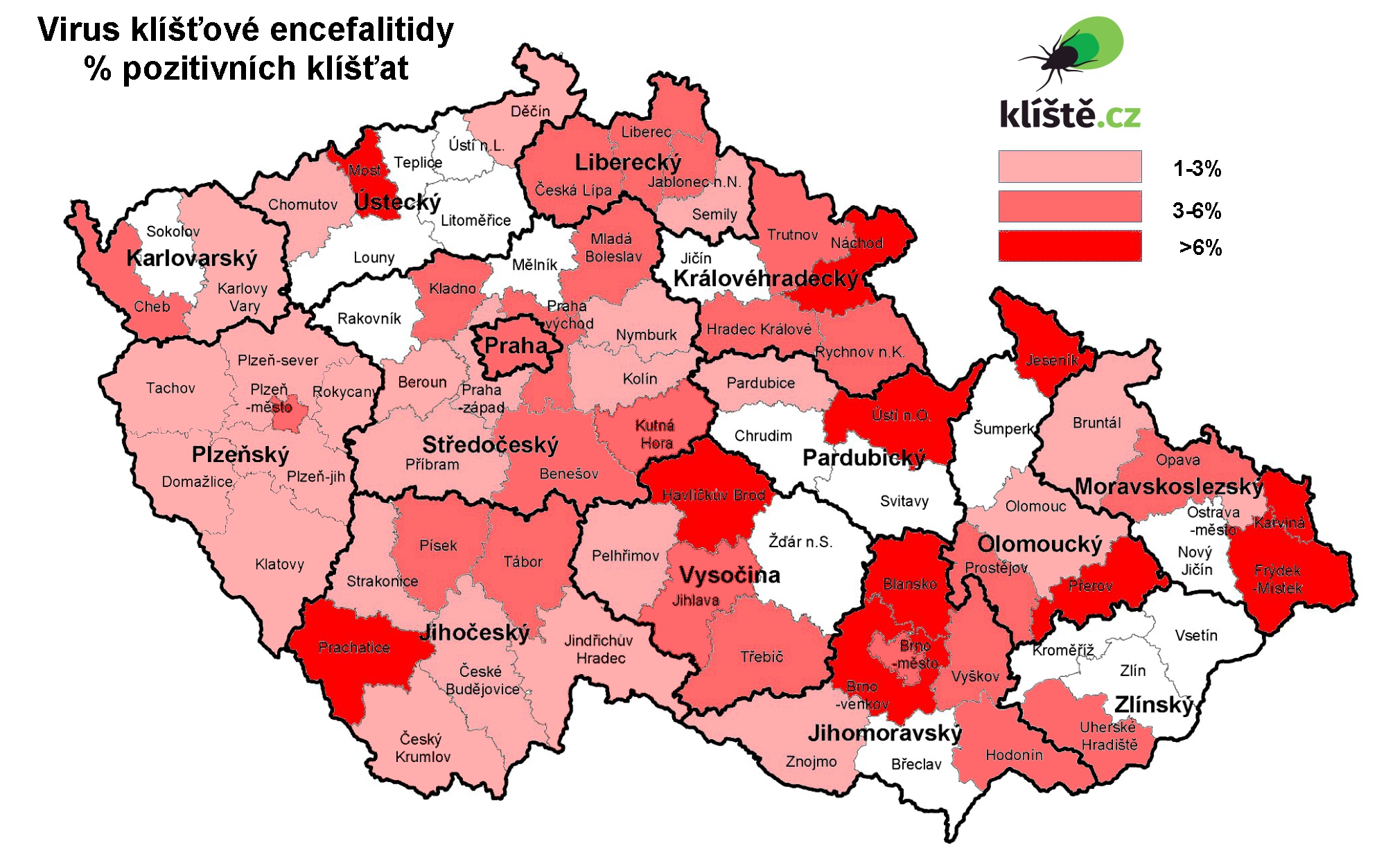 Incidence of infected ticks in individual regions